Short Answer: 300 dpi.
Long Answer: 300 dpi is used for positioning of text and graphics. Vector graphics are also drawn using that resolution which results in nearly smooth circles unless graphic is really small. The "Picture Quality" allows you to change (lower) the resolution of pictures (and increase the compression) to get smaller file sizes, as follows:
"Very Good" = max printer resolution
"Good" = 150 dpi
"Low" = 75 dpi
Keep in mind that PDF reDirect only "downsamples" picture. Even if you select "Very Good", it does not take a 100 dpi picture, and convert it to 300 dpi.
You can change the resolution of the printer to a higher or lower resolution via the printer properties. Here is a Picture that shows you how.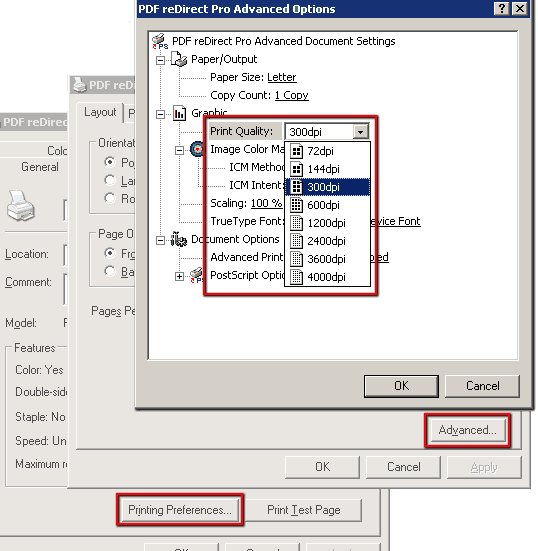 Edited by Michel_K17