www.lulu.com is a website where you can publish your books and other content. This post is for users who want to use PDF reDirect Professional to create and upload PDF files to the Lulu FTP Folder.
I have recompiled PDF reDirect Professional so that the embedded fonts are completely embedded as required by the Lulu PDF specification. You can download this version of PDF reDirect Pro [
here
].
In addition, here are a couple of screenshots that show you how to change the default resolution of the PDF printer (300 dpi is the usual default), and how to upload your PDF files to your Lulu FTP Account.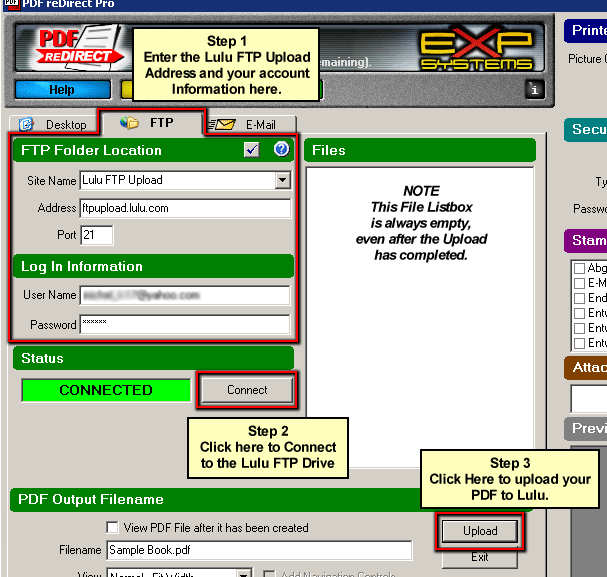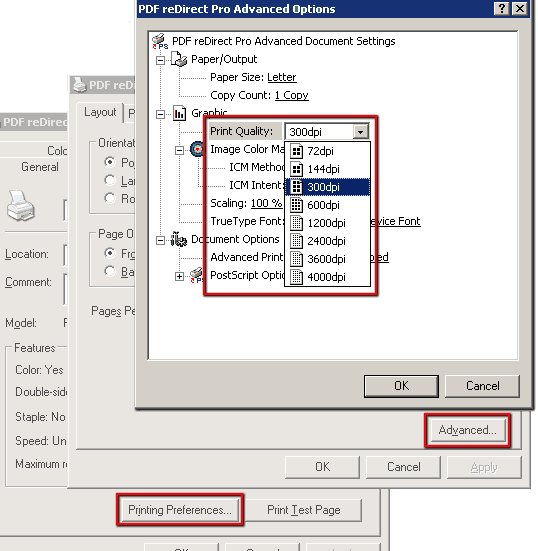 Edited by Michel_K17