Hi,
If you have not noticed, Adobe has released a major upgrade to their PDF Reader called "Adobe Reader X".
a user of PDF reDirect has reported that there is a bug which prevents opening pdf files from a network share (no problem opening files from the local desktop). The workaround at the moment is to uncheck the protected mode in Reader X.
Here is a screenshot: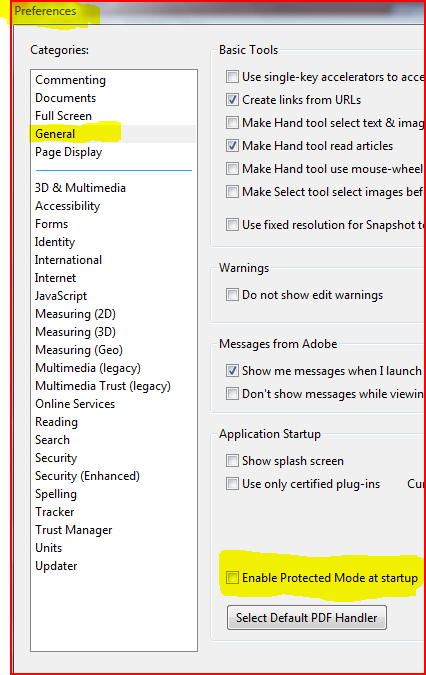 My thanks to Bryan B. for reporting the fix to me!